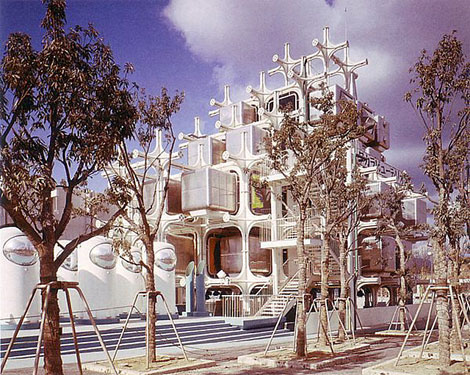 Takara Beautilion Pavilion designed by Kisho Kurokawa
40 years ago, Osaka hosted the first world exposition to be held in Asia. Representing 76 countries and an array of international and domestic organizations, Osaka Expo '70 was an exemplary platform of engineering and architectural finesse through its vast showcase of pavilions.
Expo '70 boasted numerous temporary complexes designed by notables such as Canada's Arthur Erickson and Renzo Piano. The event was also a fitting platform for these Japanese Metabolist architects, Kenzo Tange, Kisho Kurokawa and Kiyonori Kikutake to pursue their concepts characterized by large scale, flexible, highly-engineered structures that evoke the processes of organic growth.
Share on Facebook