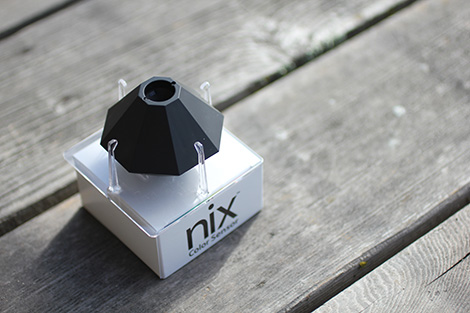 Recently I had the pleasure of testing the Nix Pro Color Sensor. Originally developed in 2012, the compact Bluetooth enabled device allows you to easily capture and save colors from the real world. Simply hover over an object, click "scan" on the iPhone synced app, and Nix will  convert the found color into RGB, CMYK, HEX, and CIELAB values. Once entered into the app, the color profile can be saved and organized into palettes to be referenced at a later time.
For designers, Nix is a dream tool that replaces the need to carry around heavy swatchbooks. Since it's lightweight and roughly the size of a ping pong ball, it can be easily stored in a bag or backpack and it's innovative design allows for a more accurate method of color matching. In addition, color swatches can be compared against each other, making for a powerful and effective tool for client work in the field.
For grain edit readers, Nix is currently offering 10% off a purchase of a Nix Pro Color Sensor.
Share on Facebook