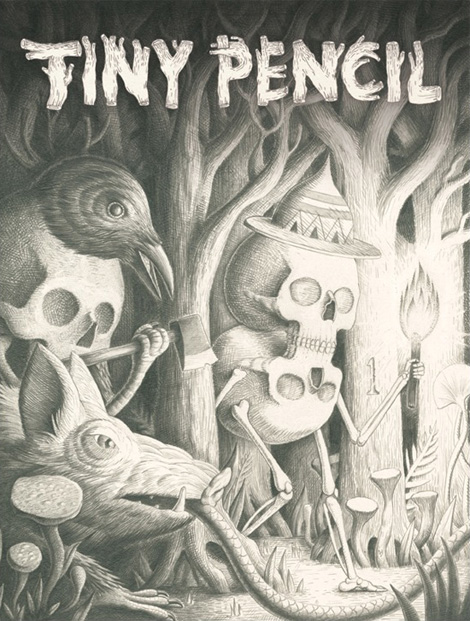 Tiny Pencil: Issue One – The Forest Issue
64 pages / 21cm x 27.5cm
Filled with lush, monochromatic landscapes, the Tiny Pencil is a new artzine that celebrates graphite-based illustration in all its glory. Founded by Amber Hsu and Katriona Chapman, the inaugural issue explores the theme of "Forests" and features sketches of fantastical funghi, wizards and eerie woodland creatures. Included are contributions by Raymond Lemstra, Kristyna Baczynski, Nick Sheehy, Luke Pearson, Lizzie Stewart. Ward Zwart, Liam Stevens and many others.
Pick up a copy here. Also Tiny Pencil issue 2 is now available for pre-order.
More book picks after the jump.
Share on Facebook