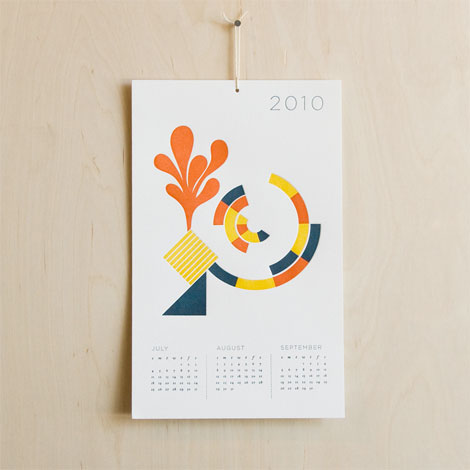 2010 Calendar by SeeSaw Designs.
Having trouble remembering what day it is? Still stuck on 2009? Well friends, the future is today!
This particular calendar, designed by SeeSaw Designs, nicely juxtaposes organic forms and geometric shapes. The pairing of the corals with the varied blue hues is pretty dandy too.
We've compiled a list of some of our favorite calendars of 2010 for all you procrastinators out there. Check it out!
Share on Facebook