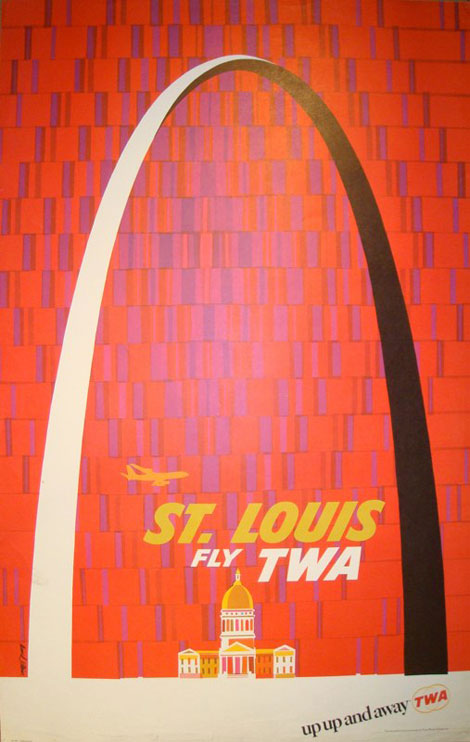 If only travel posters still looked this good!
American illustrator, David Klein (1918-2005), created numerous travel posters for Howard Hughes' Trans World Airlines (TWA) in the 1950s and 1960s. His posters use eye-popping colors, iconic landmarks, and scenic images to advertise global travel.
The composition of this particular poster is fantastic, as Klein sets the St. Louis Gateway Arch against a festively patterned background, emphasizing its momentous size. The analogous colors of the type, airplane, and old courthouse are a warm treat too!
Share on Facebook
08.05.09 | Grace Danico | Found design |
34 comments
Share on Facebook