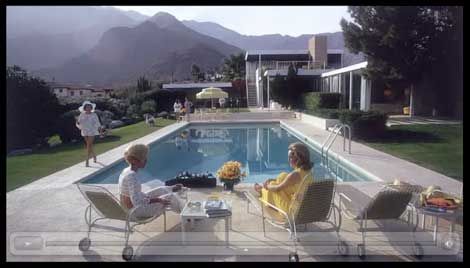 Kaufmann House designed by Richard Neutra in 1946
This looks like its going to be a must see flick for modern architecture fans.
Filmmakers Michael Bernard and Gavin Froome have created a documentary that will take you on a journey through three generations of modern architecture on the West Coast of North America.
This film speaks with the architects and their patrons, and asks if Modernism's time has finally come or did it ever really go away.
Share on Facebook
06.11.09 | Dave | Found design |
5 comments
Share on Facebook