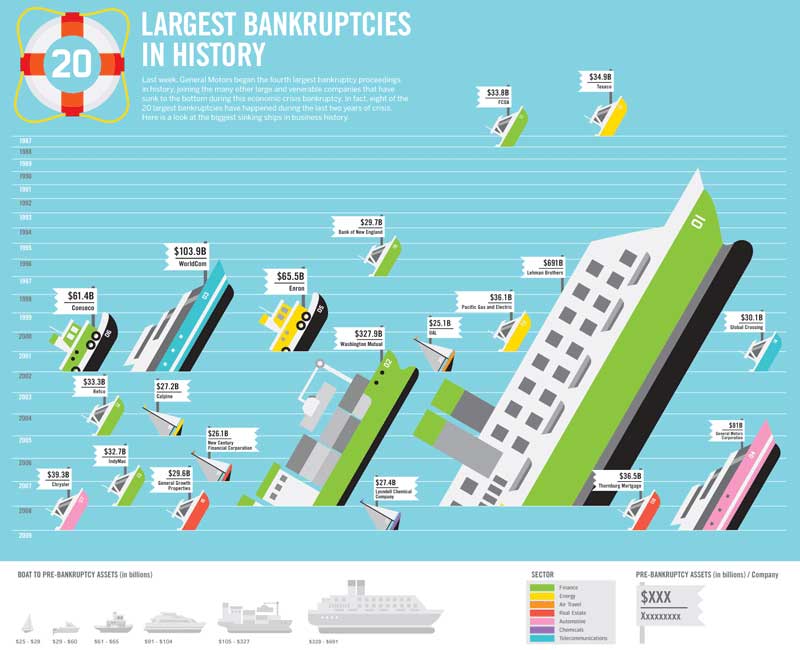 Illustrations for Good Magazine by Always With Honor
Let it be known! These are charted waters, literally!
Designed by Brooklyn based creative collective Always With Honor for GOOD Magazine's June issue, this devastatingly entertaining info graphic depicts the "Largest Bankruptcies in History." Its design is straightforward, simple, and fun as it uses bright colors and geometric shapes. Each boat appropriately corresponds with the data, with tiny sailboats depicting small money loss and huge cruise ships depicting major losses.
Share on Facebook
07.08.09 | Grace Danico | Found design |
4 comments
Share on Facebook