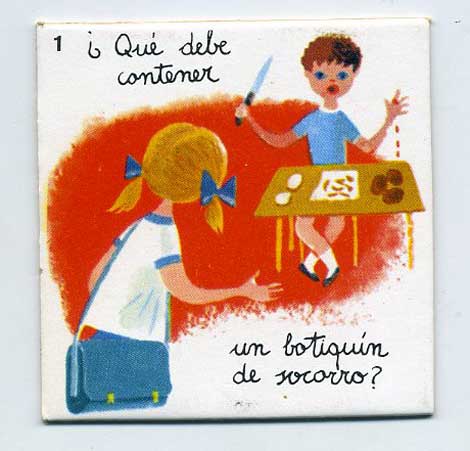 #1 Loto de Socorrismo produced by didacia – Made in Spain
Umm not sure what to think of this one. This has to be the craziest kid's board game I've ever seen. Someone has to translate the text.
WE NEED YOU. HELP US WRITE CAPTIONS FOR EACH IMAGE
In the comments – write a caption for one or more of the images. Include the picture # with your caption. We'll pick our favorites and one lucky person will WIN A PRIZE.
Share on Facebook
05.05.09 | Dave | Off Our Bookshelves |
51 comments
Share on Facebook