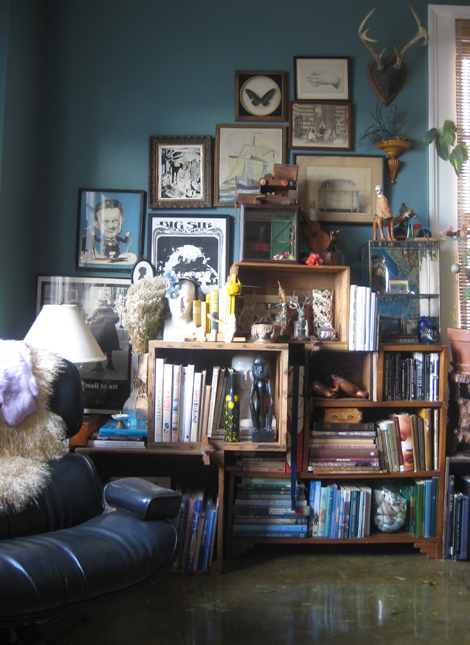 Designer and blogger, Michelle McCormick, has an incredible eye for collecting an array of bits and baubles. Her bookshelves house a wonderful assortment of books, colorful stamps, and tons of interesting objects, all of which are featured on her blog Inspiration Resource. Michelle has a great eye for intricate details, and her blog showcases various themed collections, posted daily as sources of inspiration.
Michelle happily shares all of these things with the readers of Grain Edit. Enjoy!
And now, over to you Michelle!
Share on Facebook
04.03.09 | Grace Danico | Designers Bookshelf |
3 comments
Share on Facebook